17 October 2023
Our system adapts to every curve
Innovative, robust and aesthetic: we proudly present our latest achievement in the world of lighting - the SAFE luminaire for our LED handrail system. This groundbreaking development combines outstanding technology with robustness and design and sets new standards for safety and aesthetics in public spaces. The SAFE system is based on our proven BASIC system and offers a fascinating combination of material quality, flexibility and insect-friendly lighting and is also immediately available coiled and curved.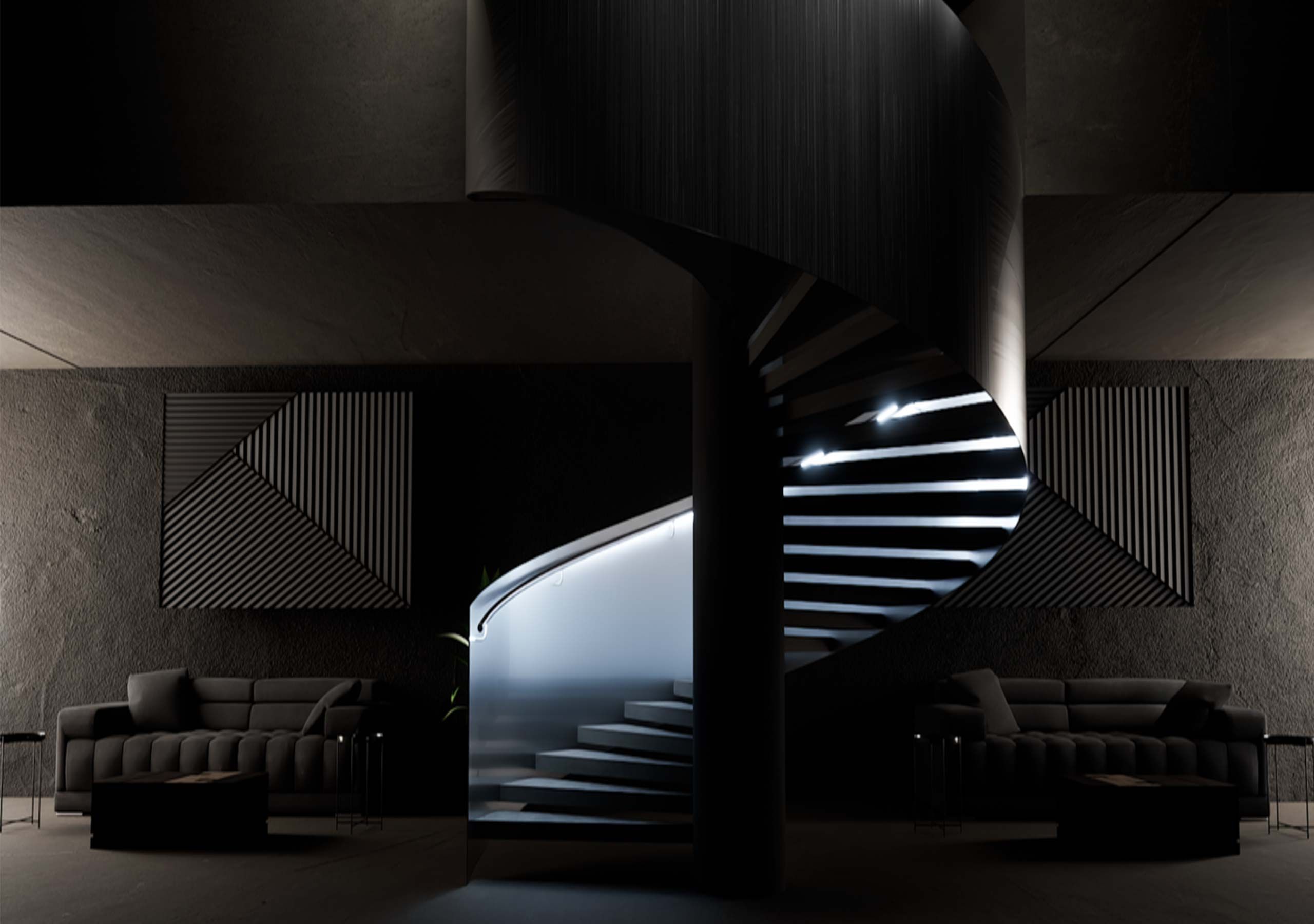 High-quality materials and exceptional flexibility
The SAFE lamp from LUX GLENDER embodies our commitment to quality. The light housing is made of flame-retardant and UV-stabilized ABS plastic. The black color also ensures increased UV resistance. The plastic allows the light to be remarkably flexible for curved or spiral handrails. But that's not all: the LED technology and the specially developed reflector are shielded by the protective polyurethane casting. This unique potting makes the lamp insect-friendly as it prevents insects from entering and thus helps protect them.
Optimal illumination with minimal glare
For optimal illumination with minimal glare, we have equipped the SAFE lamp with a special reflector that directs the light precisely. The asymmetrical light distribution enables targeted illumination of areas such as bridges, stairs and footbridges. The symmetrical version, on the other hand, offers wide, even illumination and is particularly suitable for wide stairs with free-standing handrails. In both cases, the SAFE lamp guarantees excellent lighting conditions without annoying glare.
Versatile, environmentally friendly and easy to maintain
The versatility of the LUX GLENDER SAFE is convincing. Thanks to the minimal bending radius of just two meters, the light adapts effortlessly to the curves of handrails without having to be pre-bent. Easy installation in our Lilly ø42.4 mm or Emil 40x40 mm profiles is done by clipping them in - without additional brackets or mounting holes. In addition to the technical sophistication, the SAFE lamp also attaches importance to sustainability. With a protection class of IP69, the fully encapsulated luminaire can be cleaned with a high-pressure cleaner without any concerns. It resists vandalism thanks to the impact resistance class IK10. The system also uses little energy, which reduces the need to replace lamps and thus conserves resources. This makes the SAFE lamp not only environmentally friendly, but also economical.
The future of lighting - safety and aesthetics combined
The SAFE system is designed to provide public and semi-public areas with first-class light and maximum security.
Whether stairways, entrances to buildings, parks, schools or bridges - the SAFE luminaire meets a variety of requirements and offers both symmetrical and asymmetrical light distribution. It combines safety and aesthetics at the highest level.
Investing in the LUX GLENDER SAFE LED handrail system not only promises visual elegance, but also a long-lasting and reliable lighting solution. Discover the diversity and quality of LUX GLENDER SAFE and immerse yourself in a world where technology, safety and design go hand in hand.