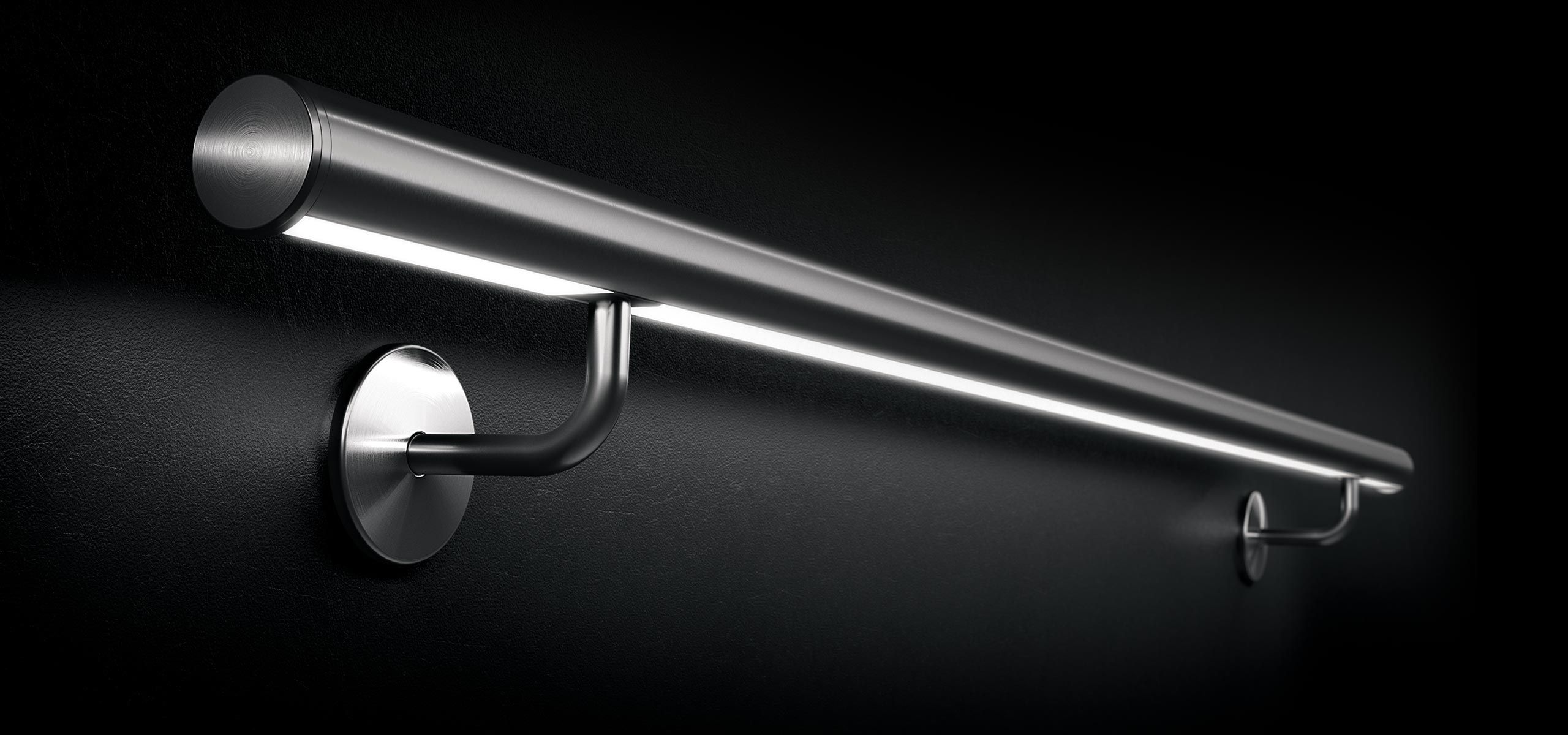 Choose the professional LED handrail made to measure
Leading architects and lighting designers use our modern, elegant LED handrails made to measure. The high-quality stainless steel we use, with its homogeneous cover and pearly additional particles, discreetly emphasises the timeless design. Our LED light strip is Made in Germany. Everything is of the best quality and ensures more safety and well-being in your home.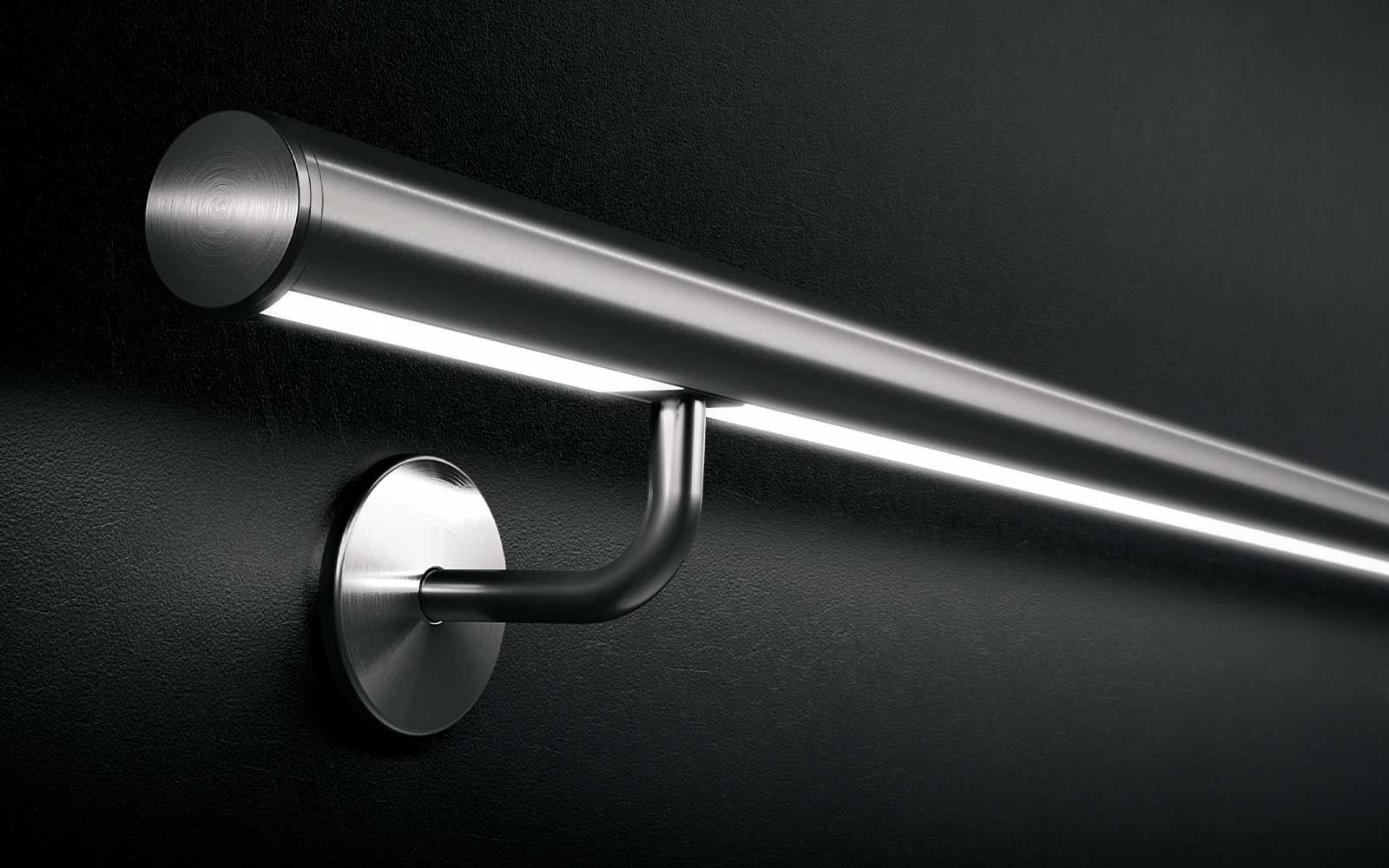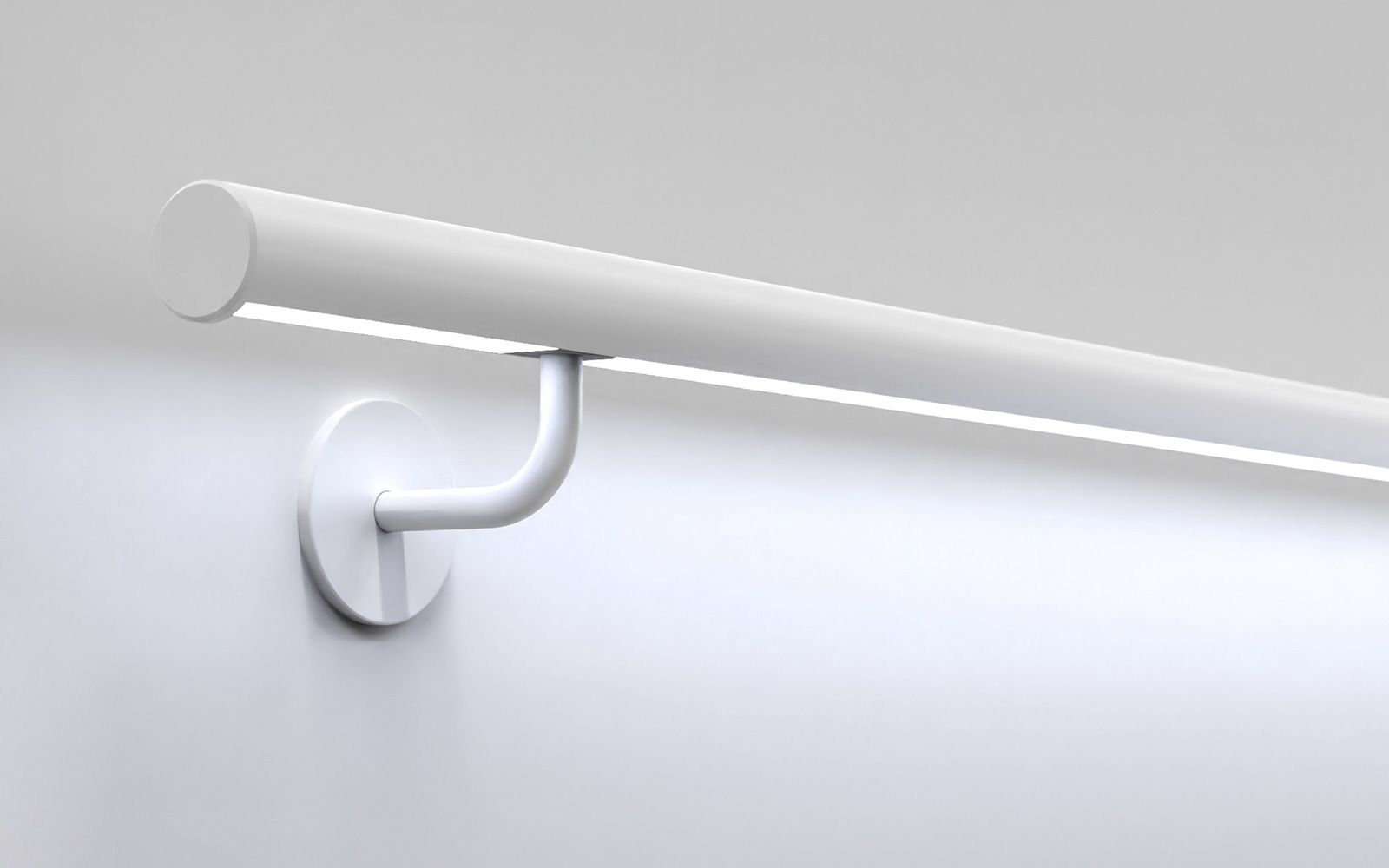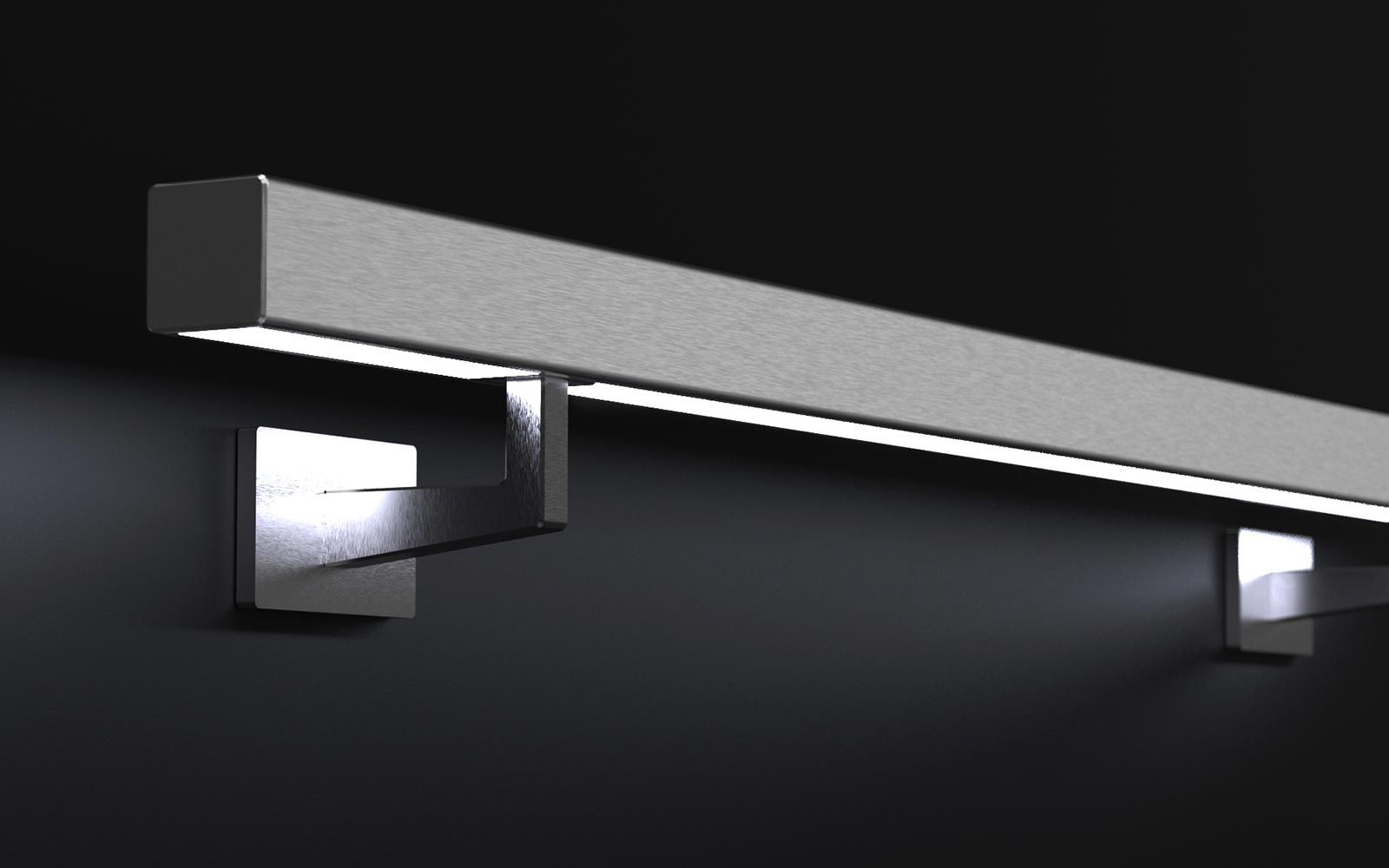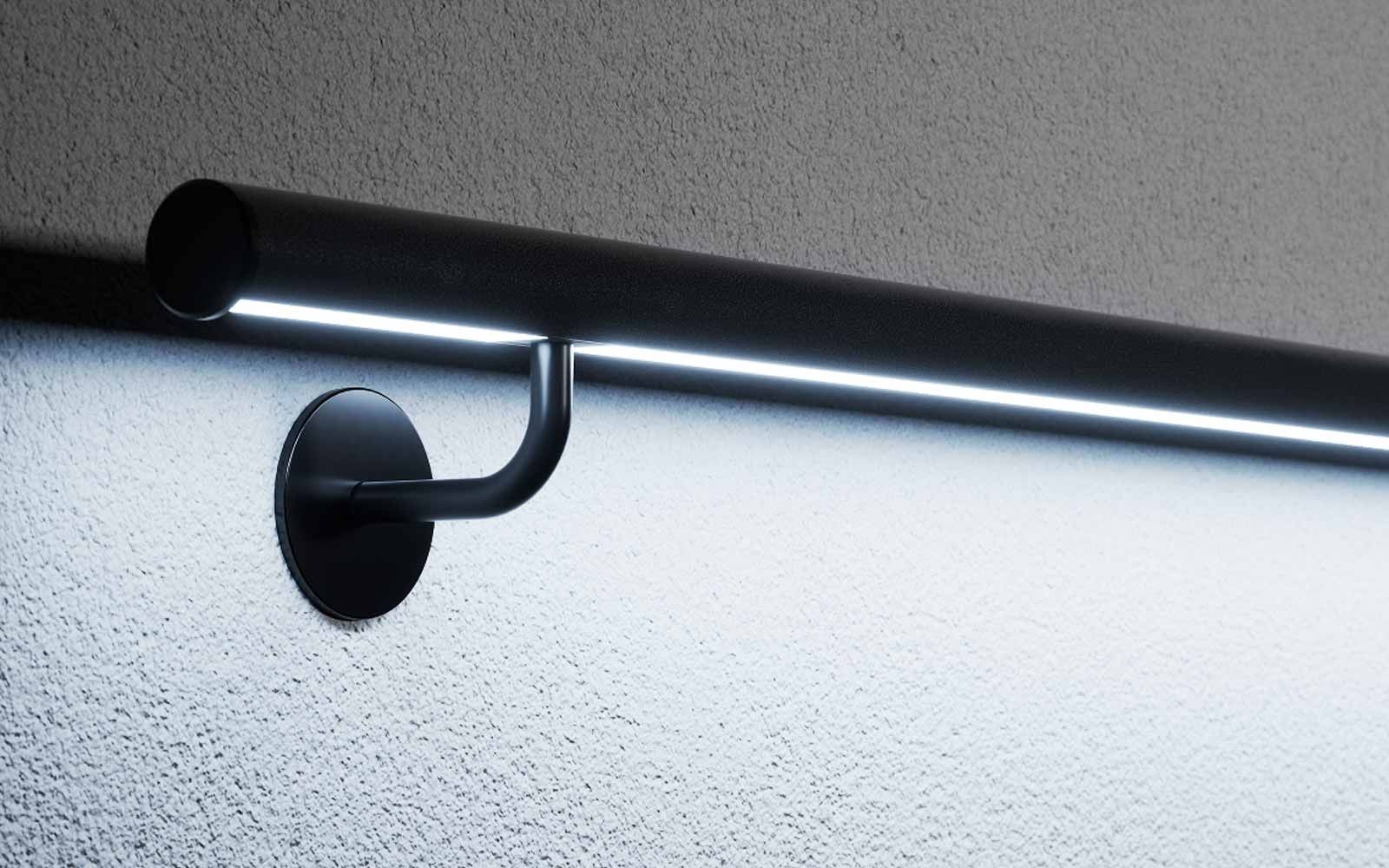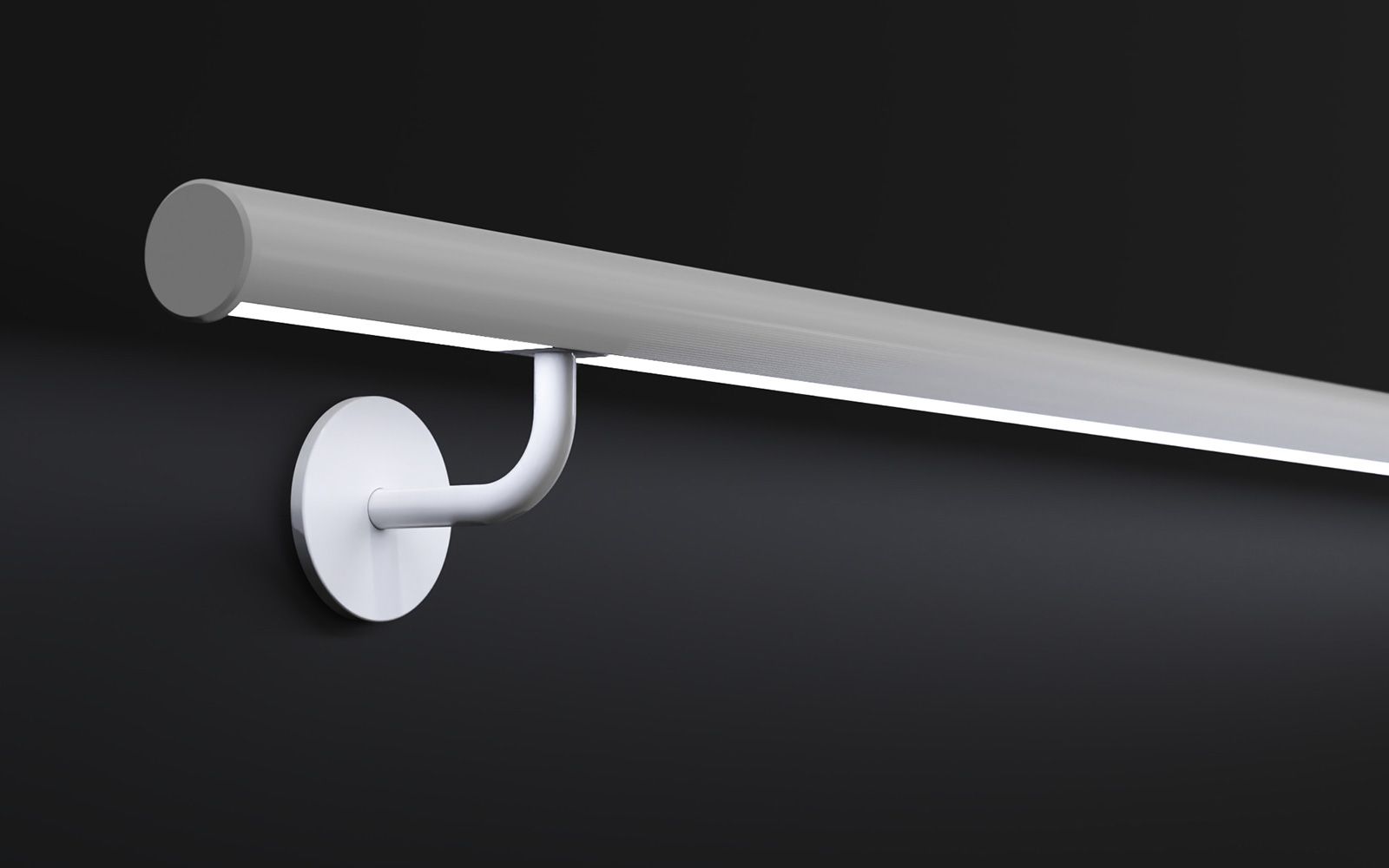 Everything else stays in the shadows
We give a 10-year guarantee on our handrail-to-size
on the LED technology (single-colour white light)

against yellowing of the LED cover, for maximum light transmission

on the stainless steel*
*According to the IEMB / Competence Centre "Cost-effective quality-conscious building" in the Institute for the Preservation and Modernisation of Buildings e.V. at the Technical University of Berlin, listed under point 43, the service life of stainless steel is given as 60-100 years.